"I just received my resoled FOX motorcycle boots. They look excellent. A bargain considering what a replacement pair of boots cost." – Doug W.

FOX Shoe Repair
FOX Head Boot Renewal, & Resoling
Fox Head offers a Warranty Replacement option to extend the life of your Fox Head motorcycle boots. Please follow the 3 steps below:
STEP 1: Verify the mid-sole is ready to be replaced (see example images below).
STEP 2: Clean all dirt or mud before returning to Fox.
STEP 3: Box the boots and tape the shipping label to the outside of the parcel.
NOTE: The customer is only responsible for the cost of shipping your boots to us. Fox Head will cover the cost to ship them back to you.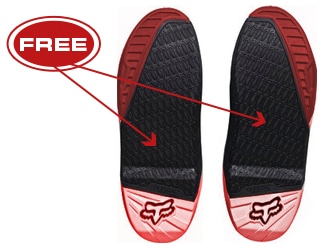 Please allow 2-3 weeks for return delivery. Call toll-free 1-888-369-7223 with any questions.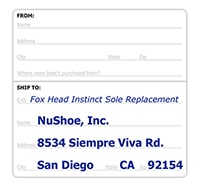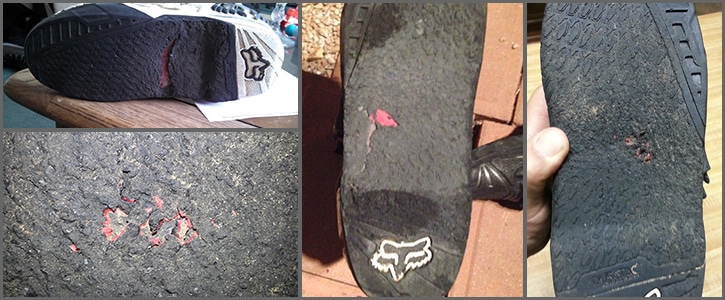 Red indicator strip is starting to show: Send to NuShoe for resoling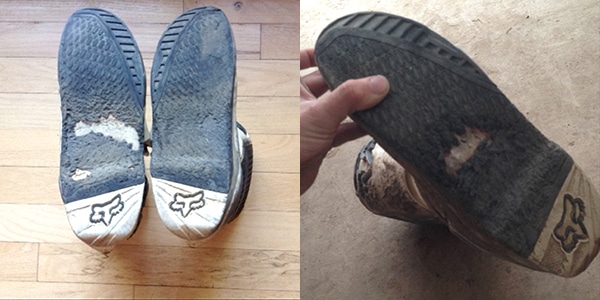 Worn past red indicator: Send a picture to Fox Customer Service to see if boots can be resoled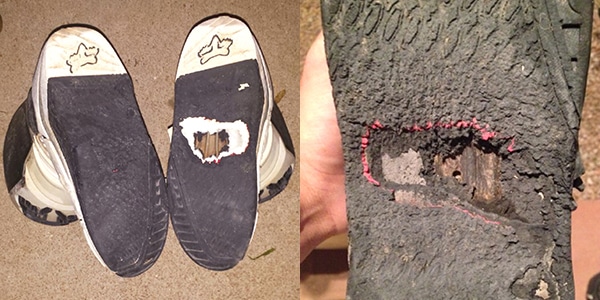 Too far gone. Steel shank is showing: Time for new boots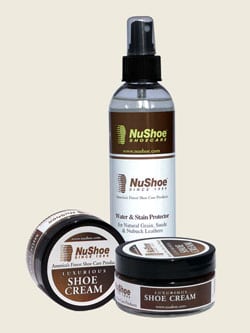 Shoe Care Accessories
We have a full range of shoe care products that will extend the life of your favorite footwear.



""Got my boots back today. Awesome! Thanks a million!" – Tim


""Huge shout out to NuShoe for replacing the soles on my FOX Instinct boots! The repair was done in the time frame specified and my boots were returned all polished up. Thank you NuShoe for excellent work!" – Damon F.


""My boots were delivered to me Friday afternoon. They look almost new. Your workmanship is awesome! Thanks very much." – Glenn


"Received the boots a few days ago, and wore them yesterday for the first time very comfortable! Your work was excellent. Thank you!" – Peter N.
Take Advantage Of This Great Service!
Resole your FOX boots and save over 50% versus buying a new pair. NuShoe has resoled over 4,000,000 pairs of shoes since 1994 and we guarantee your satisfaction!