NuShoe is the original home for shoe repair news and footwear sustainability. Our expert craftsman are masters in the art of handcrafted shoe renewal and have repaired over 4 million pairs of shoes since 1994.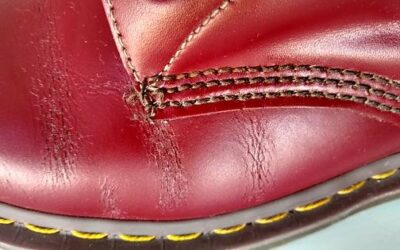 A crease on a shoe is typically caused by wear and tear, specifically from when the shoe rubs against the ground. Over time, this friction can create a permanent crease in the shoe. While it's not necessarily a bad thing, it can be unsightly and make the shoe look old...
read more
Subscribe to Our Newsletter
Receive our best offers on NuShoe's shoe repair services, including coupons for FREE shoe care accessories.