Shoe Repair Virtual Tour
Here are a few images of shoes and boots in repair.
Exclusive National Shoe and Boot Repair Programs
NuShoe is the exclusive authorized refurbishing company for the following national brands.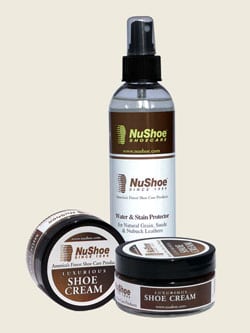 Shoe Care Accessories
We have a full range of shoe care products that will extend the life of your favorite footwear.