"Just received my boots back. Fantastic work! Will definitely use your service again and recommend to others." – Rob N.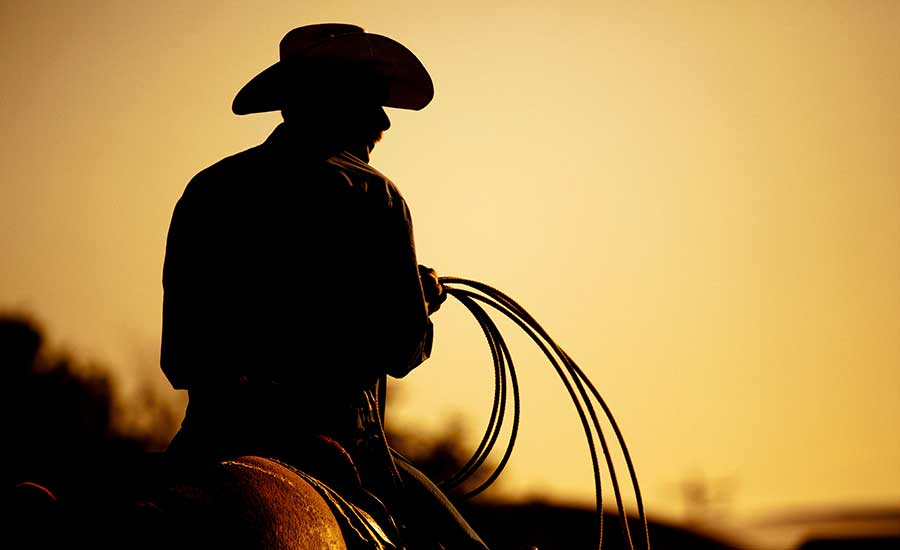 Cowboy Boot Repairs
Renewal and Resole
For our customers who live in their cowboy boots, the Western NuCraft is the answer to restore their favorite boots. The Western NuCraft includes new full super-prime leather soles, leather heel bases, Vibram™ rubber heel toplifts, and leather heel pads for added comfort. All Western boot work is done by hand, by bootmakers who have mastered this highly specialized craft. As with all NuShoe packages, the upper leather is refinished and conditioned to restore the original color and luster. Finally a NuShoe shoe cream in your boot color is included for polishing your NuCraft at home. Call toll-free 877-687-4631 with any questions.
The Western NuCraft includes the following: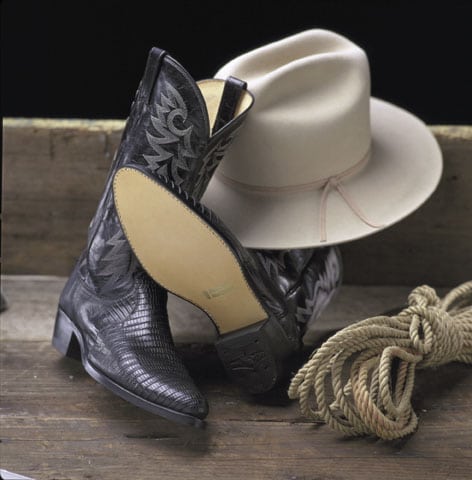 Super-prime Full Leather Soles
360˚ Welt (as needed on shoes with welt construction)
New Leather Heel Base
Refinish and Condition of Upper Leather
Hand Polished and Buffed
Any Custom Fitting Including:
Replace Heel Liner
Rebind Heel Counter
Miscellaneous Stitching
Recommended Accessories:
Cedar Boot Trees (

$30

)
Protective soles for any leather-soled boot (

$20

)
NOTE: You will not be charged until your shoes go into repair.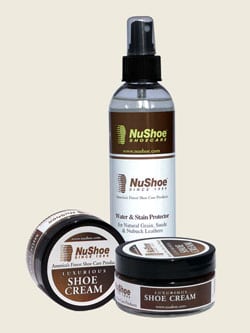 Shoe Care Accessories
We have a full range of shoe care products that will extend the life of your favorite footwear.



"I've had my boots since I was in my late teens and surprisingly still fit them. I started wearing them again about a year ago and my boots were in need of some tlc. I had a hard time finding a place near me so I took a chance and found NuShoe. So glad I did, my boots look like new… Better than new and NuShoe repaired my boots perfectly… Well worth it!" – John


"Your craftsmanship is incredible…my boots look and feel better than when they were new…sending you my next pair today…thanks!" – Bobby


"I have received my re-conditioned boots and I could not be happier with the results. They look new and fit just as well as they ever did. I know this was a difficult repair, because of the way the sole was attached to the boot. You made the effort, to come up with a plan, and it worked perfectly. I am getting together an old pair of western boots, that I love and have had for years. They will be on their way to you shortly. I will let everyone I know in New York, about your great service. Thank you again." – Marco F.


"To everyone, thank you so much for arranging to have my boots back to me, 2 days ahead of schedule I discussed with Olga. It is so appreciated. The craftsmanship is incredible. I'm really in awe. Thanks again!" – Anton


"Just got my boots back and I'm filled with joy that I got my favorite boots back and they're ready to rock! I'm very impressed, the craftsmanship is outstanding! Way better than I expected. I cannot express how pleased I am, simply put, excellent! thank you so much! I'll be sure to recommend your service." – Eddie M.


"I just rec'd my boots from you today. They look like new and feel like new. Please tell your people they did a great job!!! Thanks again for a great job." – Mark E.
Tell Others Why You Love NuShoe
We strive to give our customers the best shoe repair service possible so they will be driven to tell others about us. Testimonials are key to helping new customers understand what we are all about. We would be grateful if you take a moment to share your experience!
Take Advantage Of This Great Service!
Resole your western boots and save over 50% versus buying a new pair. NuShoe has resoled over 4,000,000 pairs of shoes since 1994 and we guarantee your satisfaction!