NuShoe, Inc. is America's
Premier Shoe Repair Company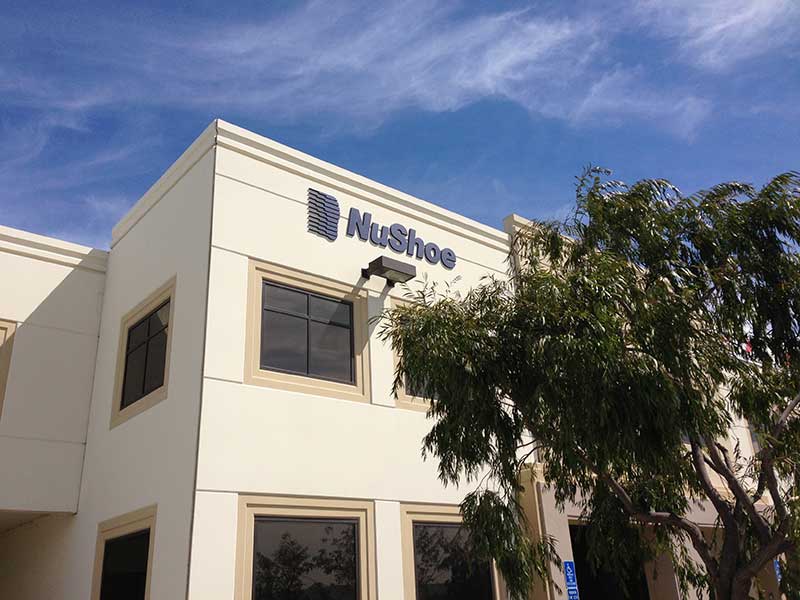 Our business model revolves around factory-quality shoe renewal made available through a simple and convenient mail-order service. NuShoe represents several famous shoe brands exclusively for their shoe repairing programs, and has in recent years expanded into institutional/government accounts, returns and warranty processing, and direct-to-consumer internet repair and retail sales.
Our shoe repair company, NuShoe, was founded in 1994 to purchase a family-owned chain of shoe repair shops called Computerized Cobbler. Management's original business plan was to consolidate the repair to a centralized shoe repairing factory, while the retail shops would act as a collection point for customer orders, similar to a typical multi-unit dry cleaning company. By 1998 NuShoe had expanded to 10 retail cobbler shops in every regional mall in San Diego County.
Having created the centralized repair model, management was able to look at each retail location as a profit center and analyze the factory by its contribution margin. It quickly became apparent that operating the factory was both cost-effective and significantly raised the quality on consistency of our repairs, but the profits were being eaten up by the high overhead of running the retail operation.
By 1998 management made the decision to begin downsizing the retail chain of cobbler shops, to open a 25,000 square foot shoe repairing factory in San Diego, California and to focus growth efforts on mail-order shoe repairing services. Since 1998 NuShoe has added several exclusive shoe repairing and warranty servicing programs including famous name brands such as Ecco, Mephisto, Chippewa, Birkenstock, Finn Comfort, Ariat, H.S. Trask, Altama, Neil M, Papillio and institutional accounts such as the US Marine Corps. NuShoe repairing programs are available at more than 12,000 shoe retailers nationally.
Our Company Goal
NuShoe's current goal is to expand the unique niche management has created as a service provider to manufacturers, retailers, and institutions needing to outsource shoe repairing, returns processing, and warranty capabilities.