"This was my first experience ever having footwear resoled. I sent my shoes in for an Executive NuCraft late August and received them about 3 weeks later. If that seems like a long time, trust me: it's worth the wait!" – Charles P.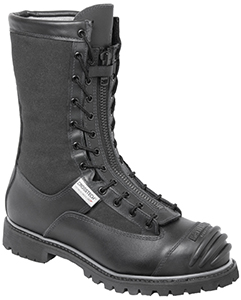 Repair my Total Fire Group shoes!
NuShoe specializes in rebuilding Total Fire Group shoes by hand using factory quality materials. You can place your order online for all types of shoes, boots, sandals and high heels. Our turn around time is 3-4 weeks which includes the round trip shipping time. We offer the highest quality workmanship by our expert shoe craftsman, plus world class customer service. Call toll-free 877-687-4631 with any questions.
NuShoe recommends the following resoling options for your Total Fire Group shoes:
Fireboot Resole
$95
Replace sole
Any stitching necessary including replace back heel strap
Replace or repair toe cap if necessary
Replace any missing hardware (eyelets, lace hooks, etc.)
New insole
New laces
Clean, shampoo, polish, deodorize
Add zipper assembly ($30 per zipper)
NOTE: You will not be charged until your shoes go into repair.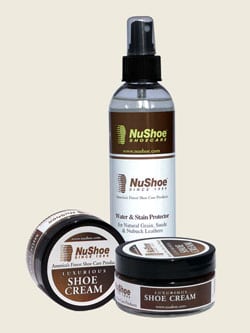 Shoe Care Accessories
We have a full range of shoe care products that will extend the life of your favorite footwear.


Thank you for the EXCELLENT job you have done on my shoe! A gentleman here in Georgia said that it could not be done. He should have said that he could not do it.
David B.


You all did such a wonderful job with my last order, EXCELLENT JOB I may add, so I've decided to start sending more shoes to you, one pair at a time.
Dave M.


I sent in a pair of Wolverine Big Horn boots to be resoled as they are no longer available in black. NuShoe did a wonderful job repairing and refurbishing them. Just like new. Thanks again, NuShoe!
Mike S.
Take Advantage Of This Great Service!
Resole your favorite shoes, boots, sandals or high heels and save over 50% versus buying a new pair. NuShoe has resoled over 4,000,000 pairs of shoes since 1994 and we guarantee your satisfaction!