When it comes to casual footwear, Birkenstocks is one of the best brands today. It's been around for years, but it's only in 2012 when it took a turning point and when people started to really appreciate the product that can withstand the test of time.
Back then, you're used to the regular footbed, which is one of the reasons people buy it. The brand's inspiration behind the regular footbed is to mimic footprint on the sand. Other than that, it's made of cork for the ultimate support. However, it's not really "soft," but the brand has released a soft footbed.
What You Need to Know About the Regular Footbed
The top layer of this is suede and underneath it is the cork. Underneath the cork is the contour. It takes a little time to break in because of the cork footbed that hugs the contours of the feet to provide you with extra support.
The great thing about a regular footbed is that once you have broken it in, you become more comfortable as it molds to your feet and provides enough support in all the right areas.
As you wear your Birkenstocks more, you'll notice that your feet almost change shape. Your bones will move to a more natural and comfortable position.
One of the best things about the regular footbed is that it will match your feet shape when you break them in. It will also provide you with long-term comfort and provide you with great arch support, especially if you have high or low arches.
The thing is, as mentioned, it will take some time for you to break in, it will take anywhere between one to two weeks.
What You Need to Know About the Soft Footbed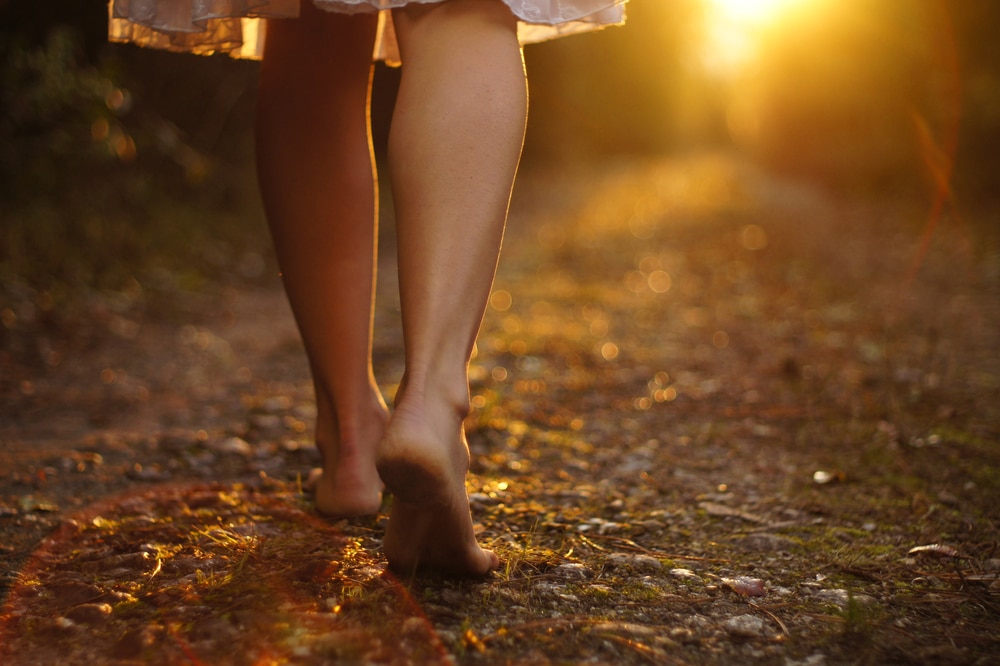 Based on Birkenstock USA, a soft footbed is "a foam layer inserted between the cork layer and the suede liner of the classic Birkenstock footbed. This layer features an extremely high degree of rebound capacity that allows for long-lasting cushioning."
Birkenstocks soft footbed has:
More toe room for more balance and proper foot alignment
Raised toe bar to encourage the feet's natural gripping motion
Features a countered footbed with four arches that allow for proper weight distribution and better posture
Deep heel cup that cradles the heel and keeps natural cushioning under the heel bone
What's the Main Difference?
Are you curious to know the main difference between the two? The soft footbed is padded with an anatomically shaped foam inlay that contains millions of tiny air bubbles for a comfortable experience. It creates an extra layer above the cork, which means that even though it's softer, the soft footbed will take longer to mold to the counters of the feet due to the softened force applied to the cork. However, soft footbed won't provide you comfort from the outset.
Issues with Birkenstocks
Although Birkenstocks are made from the highest quality materials, that doesn't mean that they won't go through wear and tear. Here are the most common Birkenstock problems:
Footbed issues: Over time, the footbed will likely get worn out. You can have it replaced instead. A replacement is best when you see big splits in the cork or the soles have worn down to the cork.
Sole issues: You can have the sole of your sandals resoled. It is best done with the treads are smooth of if there's less than 1/16 inch of thickness on the sole.
Heel issues: This involves replacing the heel area and resealing the entire exposed cork area.
There are only a few repair shops that specialize in Birkenstocks repair. It's crucial you take time to find a qualified repair shop that can handle a Birkenstocks repair; otherwise, you won't have the same quality back.
Why Birkenstocks?
Now that you know the difference between a regular footbed and a soft footbed, here are reasons you should invest in a pair:
Built to last: You may be surprised to know that the brand has been making footwear for over two centuries. Therefore, when it comes to expertise, the brand really knows what they're doing. With that, the footwear is built to last because of the high-quality materials used to build it, along with its construction.
Provides extra support: Some people think that a pair of Birkenstocks isn't comfortable because of how it looks. The truth is, the sandals provide the best feet support. Although as mentioned, it takes some Tim to do this as you need to break it in first. They're comfortable to wear even if you wear them for an extended period.
Offers great value: There's no denying that Birkenstock shoes are more on the pricey side that makes a lot of people think twice about purchasing. The thing is, the price says a lot about the quality of the footwear, which means you can expect great value from it. Aside from that, Birkenstocks are made from high-quality, natural materials.
There are many models of Birkenstocks today, either you choose a regular footbed or a soft footbed, you can guarantee that it's of the highest quality.
The choice is up to you! Whether you choose a regular or soft footbed, your feet will be more comfortable than ever. Even if it does take some time to break-in, it will be worth it. Plus, all the new styles of Birkenstocks are so fashionable that they can make your outfits stand out. You can wear it almost anywhere and look amazing at the same time.
So, what are you waiting for? Now that you know the difference between regular and soft footbed of Birkenstocks, it's time to go shopping!
There are a lot of choices to choose from. Plus, if ever you encounter any issues with your sandals, you can have it repaired. However, only trust a qualified Birkenstock repair shop to work on it. That's the only way you can guarantee you will get the best repair job for it. After all, a pair of Birks is an investment, which is why it only makes sense to have it repaired only by the best.