One of the most iconic footwear brands today is Dr. Martens in the UK. It was highly used by the working classes when it was released in 1960s, but in the late 60s, it was picked up by punks who rebelled against consumerist culture. That is why the shoes became associated with rebellion; hence, it gives off a bit of an attitude.
Therefore, if you want to add a bit of attitude to your outfit, then a pair of Dr. Martens will do the trick. One of the things that people are concerned about when it comes to Dr. Martens boots is if they can resole them.
What is With Its Sole?
… but first, what is it with Dr.Martens boots' sole that makes it so special? Doc Martens has a unique air-cushioned sole, which is different from the traditional hard leather sole. It comes with a two-tone grooved sole edge, along with a unique sole pattern and in the 60's, the boots were brand as "Airwair" that came with the slogan "With Bouncing Soles."
Indeed, you can't find anything else like it.
Are Dr Martens Boots Resolable?
Dr. Martens boots are durable and well-made, but it's not the simplest pair of shoes to repair. This is because of its construction that molds the sole to the upper parts of the shoes.
Essentially, the soles are fused with adhesives, which makes sole replacement challenging. Moreover, the soles of the shoes are trademarked, which means it will not be that easy to source the same soles.
So, here's the thing, your Dr. Martens boots can be resoled to their original state, but cobblers can work on them so you can use the shoes again. How?
Julie Derrick, a cobbler, was able to refurbish a pair of Dr. Martens that were heavily damaged as the sole and the heel areas have worn through the tread using Vibram soles.
He glued a slip sole using a hammer and trim out along the edges to make things match. And then, he stitched the midsole layer on to create a stable base for the new outsoles.
Vibram soles are often used to refurbish Doc Martens because they have a few similarities, such as the weight and density. Cobblers who use Vibram soles press tit with a machine to solidify the connection.
After that, the stitches are dyed so they're not the visible and for the original yellow stitches can be seen.
How to Prolong the Life of Your Docs?
Even if there's a way to resole Dr. Martens, it's still important that you know how to take care of them properly. The only way to do this is proper maintenance.
That way, you can prevent any issues with them that will ensure longevity and quality: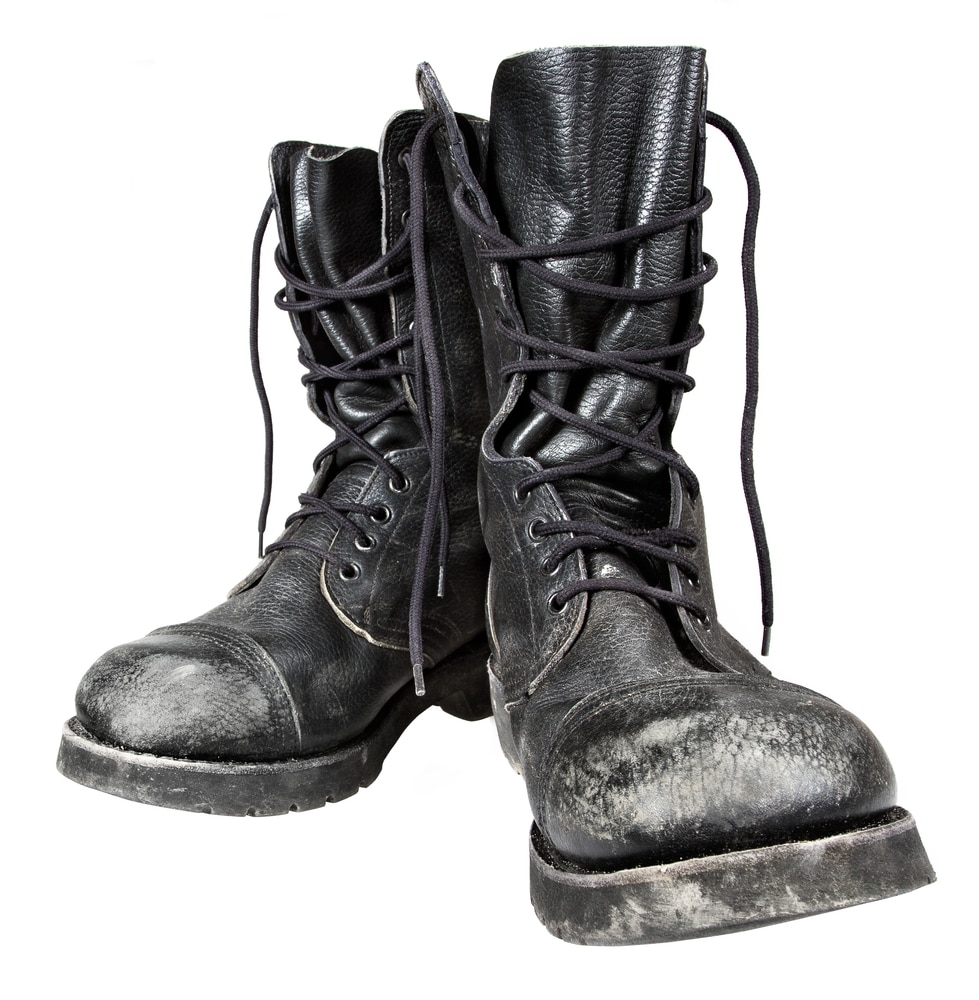 Wipe the boots with a soft, damp cloth after wearing it to remove dirt and other elements that may deteriorate the leather material. 
Every three months, make it a point to clean your boots thoroughly. You need to do this more frequently if your boots are often wet or badly soiled. 
Clean your Dr. Martens boots thoroughly by removing the laces first and use a damp cloth or a leather cleaner of your choice to wipe them briskly to work up a lather. Clean seams and around grommets using a soft toothbrush. And then use a clean, damp cloth to remove the leather. 
Make sure to let the boots dry in a well-ventilated place for at least two days. 
Use a high-quality leather conditioner after the boots were air-dried thoroughly. You can use your hands or a soft cloth to apply the conditioner, and make sure to let it sit for at least five minutes before you wipe it off with a clean cloth. 
Let the boots dry overnight before you wear it. 
Use a damp cloth to wipe off any dirt from the leather laces, and make sure that you let them dry as well before you return them to the boots. 
Where Do I Find a Good Shoe Repair Shop?
Now, when you have worn-out DMs, don't fret; as mentioned in this post, a good cobbler can work on them to resole your boots. There are plenty of shoe repair shops in San Diego, CA today. 
If you are not convinced by the options near you, it's a good idea to consult some of the curated lists on the internet. You will see some shoe repair shops that specialize in making Dr. Martens boots look and feel new again. These shops are excellent options for that and most often than not, you can guarantee that your boots will be restored to their original look (or something close to that).
You can also check out American's professional clobber organization, the Shoe Service Institute of America, that has a nationwide list of its members. From there, you will be able to find reliable shoe repair shops that can help you resole your DMs.
Should you find a shoe repair shop that you think would be a good fit, don't hesitate to start a conversation. You want to develop trust with the cobbler; after all, they will be handle not just any sole, but a special shoe sole. With that, talk to them directly about the recommendations and capabilities before getting started.
A good repair shop will provide you with care regimes specific to your local area, such as treating salt stains. Moreover, they can even tell you what other brands they are most familiar with and the kind of repairs they specialize in. A few questions will go a long way to build a trusting relationship that will give you the best experience.
Lastly, call a friend! If you know someone who has DMs, ask them how to know any good shoe repair shop that can resole your boots.
Don't throw away those boots when they're worn out. A pair of Dr. Martens boots is an investment; therefore, have them resoled instead. You'll be surprised at how good it looks afterward.